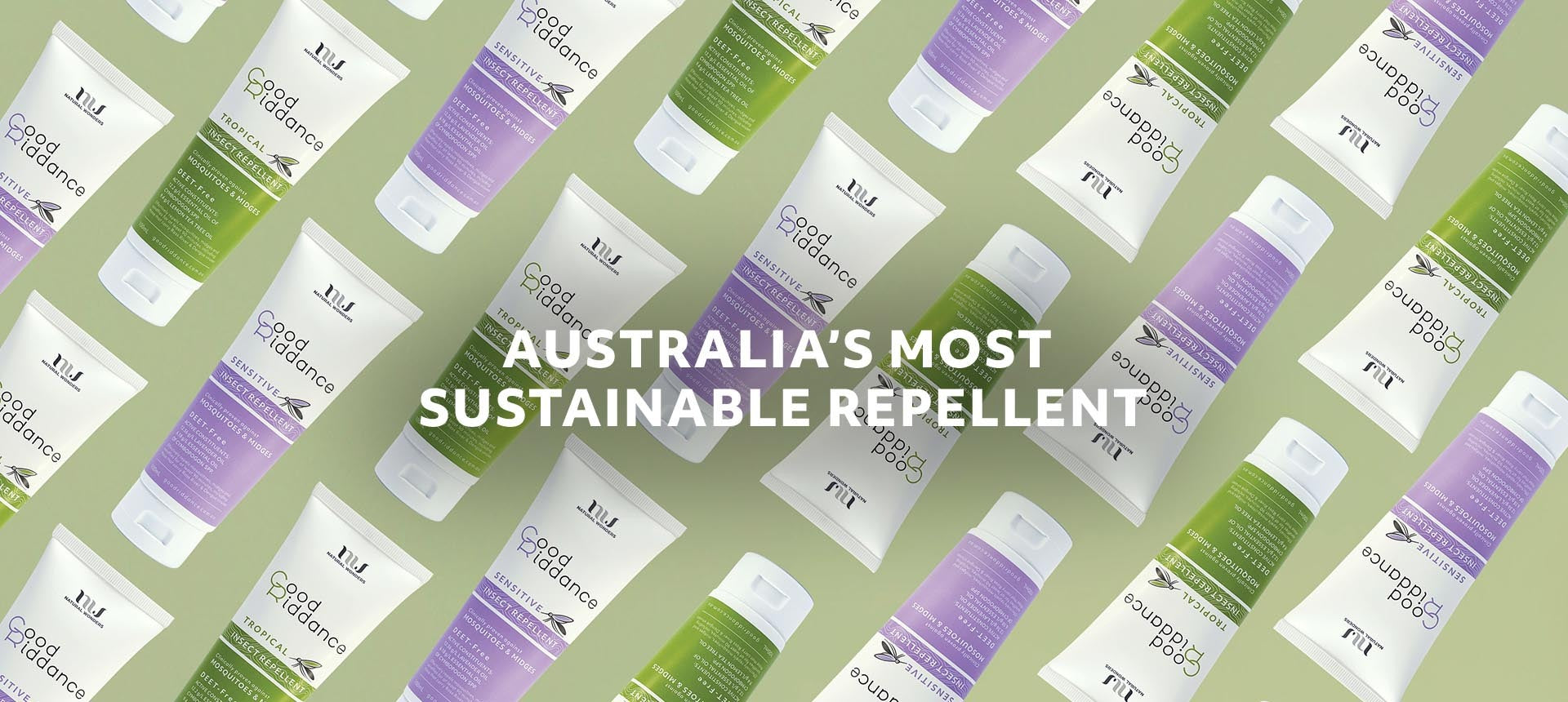 Born in Australia's Tropical Top End
Good Riddance was developed in Darwin and tested by local fishermen in Kakadu – the ultimate trial by fire if you want to ensure
You've created the best mozzie repellent! We're extremely proud of our roots and so it made sense to keep the brand on shore and to do our part to support other Australian businesses as much as we can.!
So ridgy didge, we've got the logo to prove it!
We like to think that we don't have anything to prove, but it was pretty hard to resist being able to put the Australian Made logo on all of our products!
Being able to use the Australian Made logo means all of our products have undergone a third-party accreditation process to certify that our products are "genuinely Australian".
Tested under Australian conditions
While our insect repellents started their life in Darwin and we thought we'd created the best mozzie repellent, we needed concrete evidence that they worked.
We sent our products to a testing lab in Bundaberg (which happens to be Sean's home town) and had them put our Good Riddance to the test.
Our products have been clinically proven to work against Australian mozzies and even the biting midge (aka sandfly). This allowed us to formally register our products as insect repellents with the APVMA – Australia's accreditation body for insect repellents..
We're Aussies supporting other Aussies
It's pretty easy (and tempting, if you want to save some $) to source your materials from overseas, but that just didn't sit well with us.
We source all of our ingredients, packaging and labels from Australian suppliers. And you know what? Their innovation, passion and personalised service has helped us do better. Not just because we're supporting Australian industry; but because they're helping us to source better ingredients and more environmentally friendly packaging.
And that's a win in our eyes. We would be thrilled if you gave Good Riddance Insect Repellent a try and see that it truly is one of Australia's best mozzie repellent products.