Description
!!!FREE POSTAGE Australia Wide!!!



Australia's only truly flat pack, take anywhere

 

Rocket Stove.
Backed by a

 

100% Australian

 

owned and operated company.
We have seen some inferior copies of this product circulating, this product took a LOT of thought, design work and testing, please support Ezy Rocket and buy THE ORIGINAL Ezy Rocket Stove.
FLAT PACK
Flat Pack design means your rocket stove won't take up valuable space in the caravan, camper trailer or car. It will fit into the smallest of spaces, even the glovebox of your 4WD.
LIGHT WEIGHT
At only 3kg your rocket stove is light enough to drop in your backpack and take anywhere with you on your next hiking adventure.
ROBUST
Our flat pack rocket stoves are precision Laser Cut from Quality Bluescope Steel to ensure they cope with everything you throw at it and provide years of trouble free service.
COOK MORE WITH LESS FUEL 

The unique design of our Rocket Stove produces exceptional heat with very little fuel. A whole meal can be cooked with just a handful of twigs thanks to our unique "Air Chute Ratio" design.
HOW IT WORKS
A

 

rocket stove

 

is an efficient and hot burning

 

stove

 

requiring only a small amount of fuel to produce a great amount of heat. The fuel can be any dry plant matter, not just small-diameter wood fuel.  Leaves, twigs, will work just as well.  

Fuel is place in the fuel chute where it is gravity fed into the simple combustion chamber containing a vertical chimney. The chimney creates a "draft" which draws fresh air into the combustion chamber beneath the burning fuel, via the air chute.  

This air is preheated as it travels through the air chute to the combustion chamber, which maintains a higher combustion temperature. This along with the draft of the chimney leads to a cleaner burn and ensures almost complete combustion prior to the flames reaching the cooking surface.
What's Included
Not only do you get one of the most efficient camping stoves available, we also include a 
FREE HESSIAN CARRY BAG to stow your rocket stove in. This keeps everything clean and tidy!

We also include assembly and care instructions.

Material
Wanting to produce a quality product and at the same time keep jobs in Australia we looked no further than Bluescope Steel to provide the raw materials for our Rocket Stoves.
After lengthy consultation with the Metallurgists at Bluescope steel we settled on Xlerplate® as our steel of choice. 

Offering high strength and excellent heat resistance characteristics along with a guarantee of  exceptional quality and consistency there is no better choice.
Dimensions
Small enough to go anywhere yet big enough to cook a meal for the whole family, the flat pack rocket stove is just over 1cm thick when packed flat. Once assembled it stands 30 cm high and has an impressive cookware support area of 20cm in diameter
Australian Made
Customer Reviews
Write a Review
Ask a Question
Cute design
I haven't used it yet. It needs a hammer to put it together, so will need hammer to take apart. Otherwise it ok.
31/03/2022
Lisa T.

Australia
Disappointed much smaller than than I thought and difficult to put together Delivery was fast
28/09/2021
markus k.

Australia
GREAT BURNER
haven't used it yet (lockdown).but it's well made and im sure it will work great.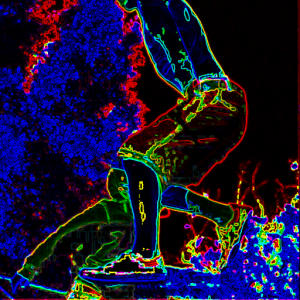 CJ
19/10/2020
Clint J.

Australia
So little fuel for so much cooking.
After cooking on it only once I can say: Wholey ****, so little fuel so much cooking.
24/08/2019
Anthony j.

Australia
Ezy Rocket Stove
Quality construction……..Great design